I always wanted to buy a Fujifilm camera – preferably the X-T2, X-T3 or X-T4 – for two reasons.
First of all, I was very interested in working with manual controls again. Ever since I moved to digital cameras (Nikon, Olympus and Panasonic), I have been using the PASM wheel, but really missed the possibility to set my shutter speed and aperture directly and manually.
The second reason was that all reviews I read were lyrical about the colors straight out of the camera.
The reason I did not buy a Fujifilm camera until now, was that I already invested in Nikon full-frame and Olympus MFT equipment for photography and Lumix (S5) for videography.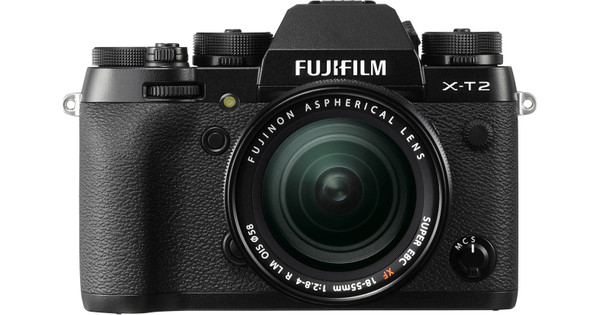 Buying my X-T2
That all changed a couple of months ago however, when I was strolling with my son through the center of the Hague (the Netherlands). There, in the window of a photo store, I saw a second-hand X-T2 in combination with the lens I was looking for (the Fujifilm Fujinon XF 18-55mm f/2.8-4.0 R Lm Ois). After a swift negotiation process with the sales person, I stepped out of the store with my dream combination.
First impressions
When I came home, the first thing I was very pleasantly surprised about how quick and intuitive it was to set-up the menus. Having had experience with Nikon, Olympus, and Panasonic menus, I was not really looking forward to learning yet another menu system. However, I was very pleasantly surprised by how intuitive the menus were.
The second pleasant surprise was the quality of the pictures straight out of the camera. In the afternoon I took a couple of pictures of my wife because she needed some pictures for an official document. When I uploaded the pictures in Lightroom, I was fully ready to start working with the sliders to correct the exposure, highlights, clarity, etc. However, apart from some cropping, there was absolutely no post processing I needed to do!
Grindelwald
A couple of weeks ago, in the autumn, I went to Grindelwald (Switzerland). In Grindelwald, I decided to hike from Moos (1300 meters) to the Grosse Scheidegg (1962 meters). An excellent opportunity to take my Fujifilm X-T2 for a spin.
In Moos it was sunny and warm, however, the higher I came, the colder it became. I also came across the first snow of the season, so the path was quite icy at times.
Below you can see the pictures I took. All straight out of the camera! Do you want to see the pictures in high resolution? Then click on this link to see them on Flickr.
---
All pictures taken with the Fujifilm X-T2 camera and Fujinon XF 18-55mm f/2.8-4.0 R Lm Ois lens
---